Home
Summer vacation in Manor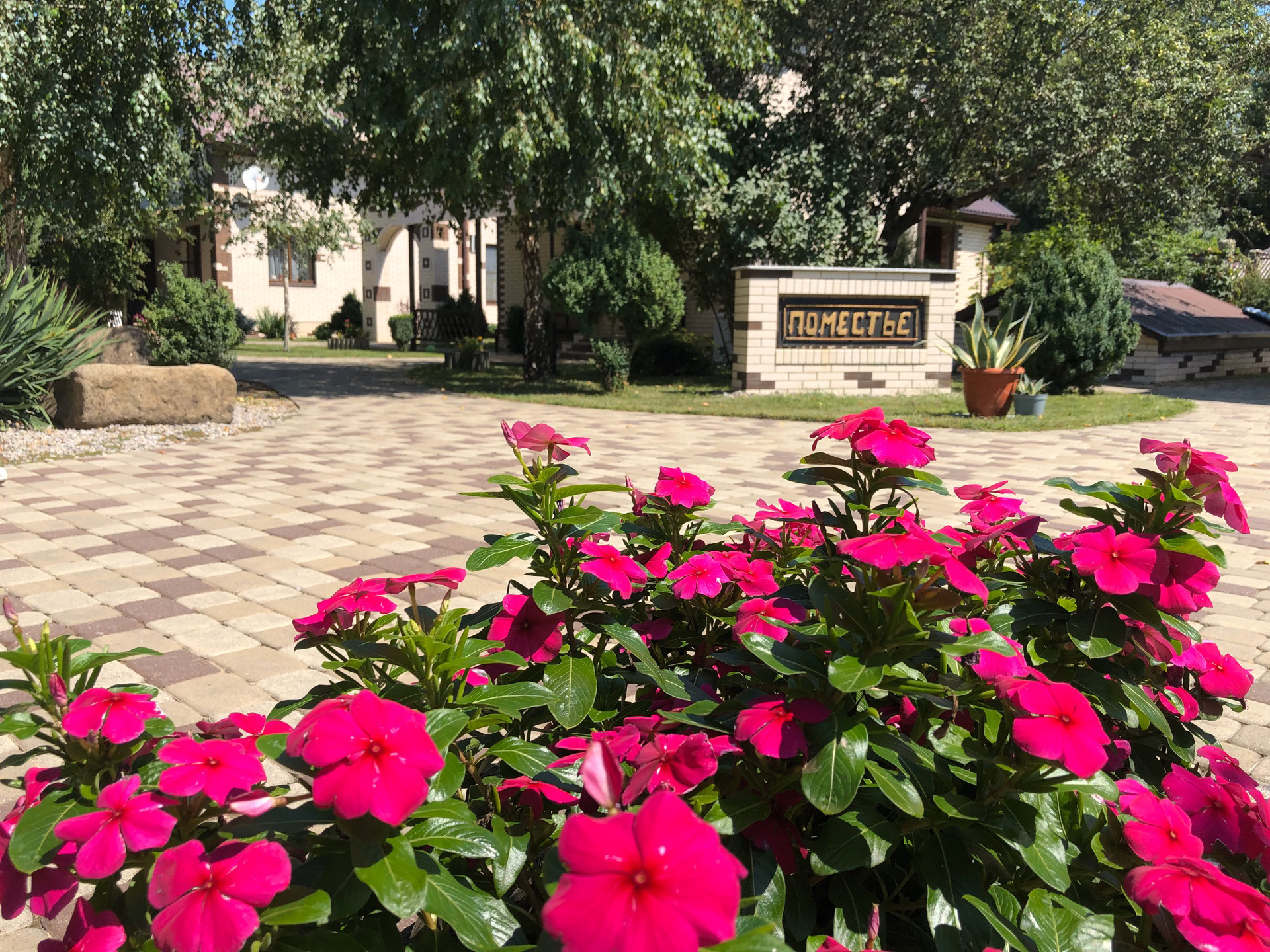 Manor - a complex of modern luxury cottages located on a well-maintained landscaped area surrounded by forests and mountains. Country Manor is located at: Krasnodar region, Seversky district, p. Shabanovskoe. Tel. + 7928-205-80-80. The territory offers to hold celebrations, corporate parties and other outdoor events. Closed ample parking on site allows you to post trailers, motorcycles and ATVs. Possibilities of active rest - independent hiking, cycling, trips by jeep - excursion or extreme.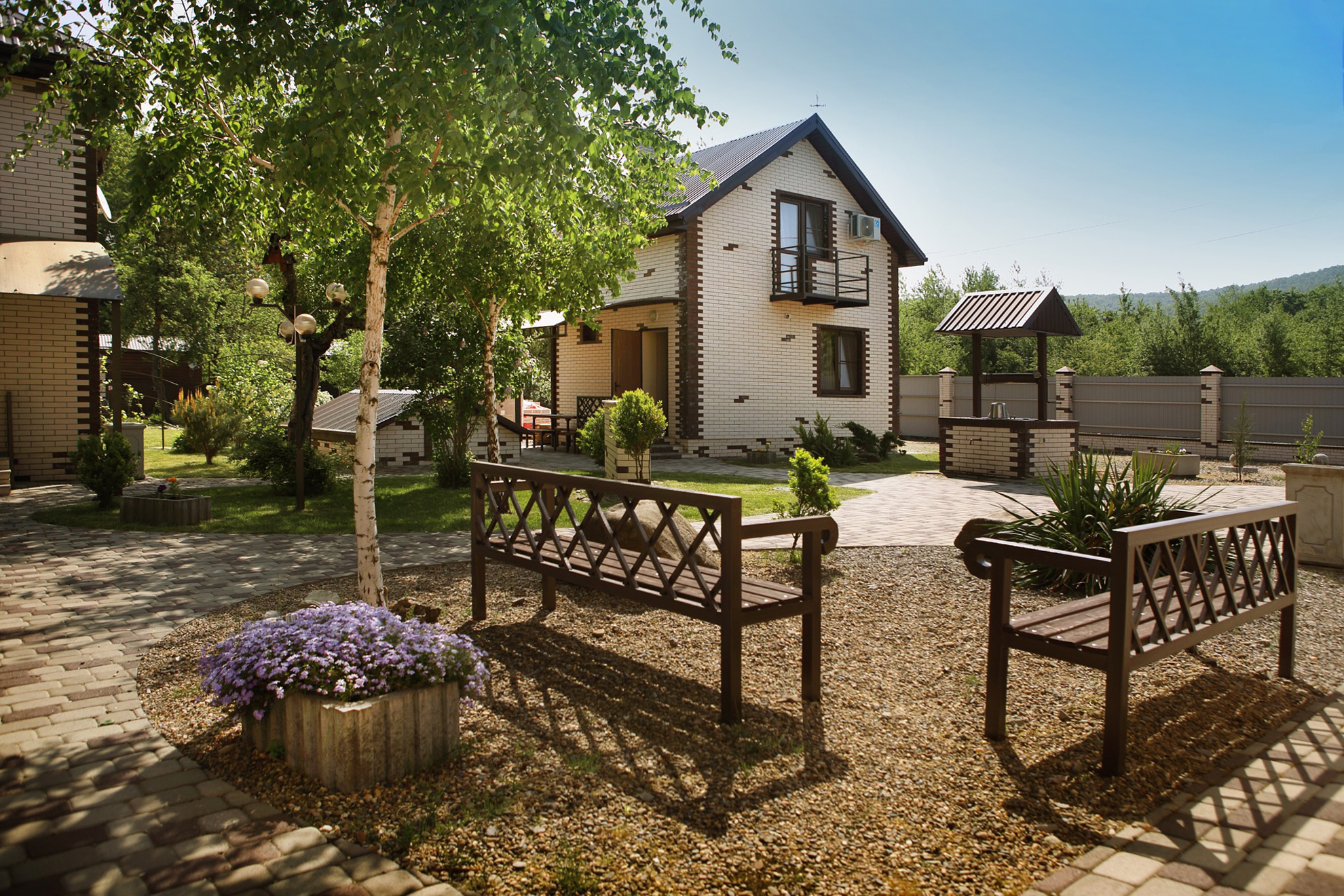 On the estate there are two-storey cottages for a group of 6 people, two cottages for 8 persons and one-bedroom family suites (2 to 4 people). Completely can accommodate up to 60 people. Interior decoration - environmentally friendly materials, natural wood, which creates a special warmth and comfort. In winter, these cabins are heated with wood, heat the living presence in the house will completely relax and truly relax.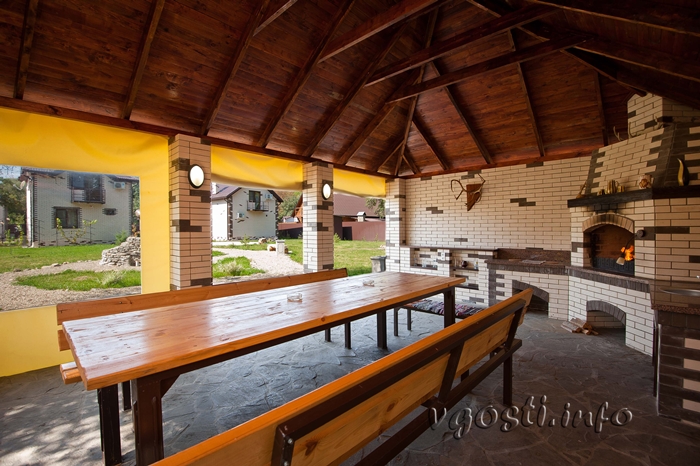 On the estate there is a large gazebo with a decorative interior, barbecue with the author's design. separate sitting area with barbecue. On an open fire you can cook various dishes fragrant and tasty, with a good appetite, to eat in the open air. There is also a banquet hall (in winter a warm room) for up to 40 people.
 On a comfortable fully equipped kitchen (refrigerator, gas and microwave ovens, hot water and all necessary utensils) can be prepared in a comprehensive lunch or dinner for your family.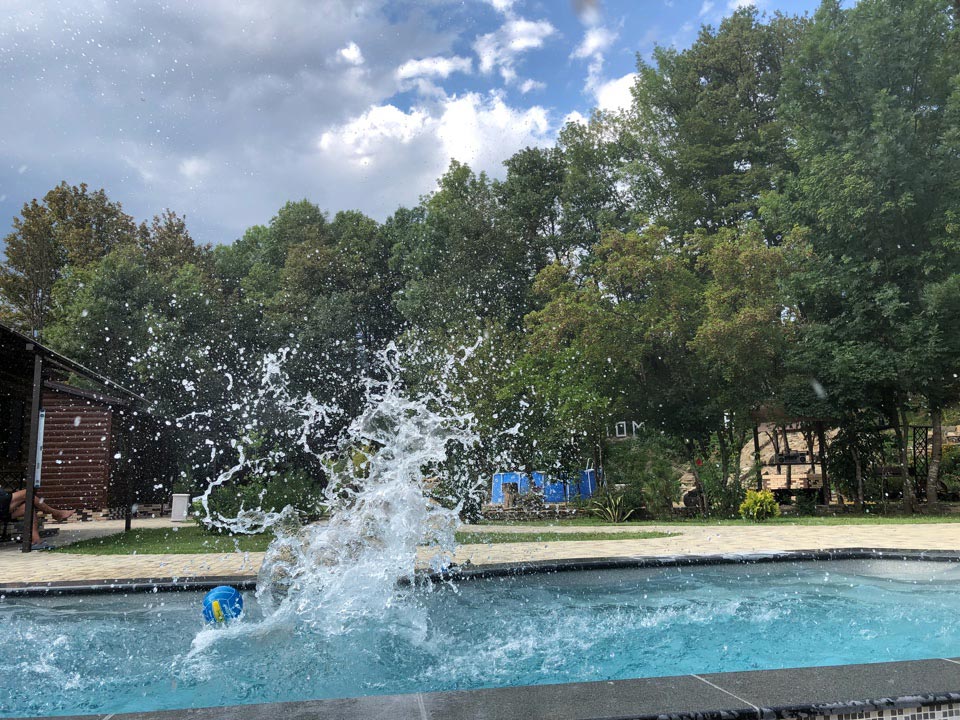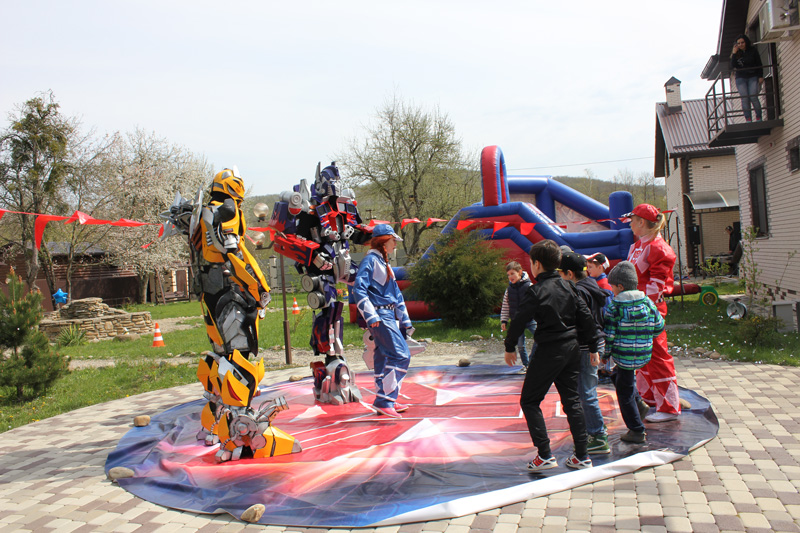 If you want a break from the hustle and bustle of everyday worries and troubles, to be all together, with family, with children, to spend a holiday for children, to be impressed by a joint holiday, then come and gather. You can just walk along the winding paths, sit on a bench in a cozy place and enjoy the silence, breathe fresh air, stroll in the forest, which begins immediately after the territory "Manor", look at the mountain river in the summer and take a dip in it. You can ride a bike, go for a more active holiday: make an extreme ride on a jeep convertible on mountain roads to the most beautiful places, or simply to travel to see the mountain peaks, gorges and fields. The clean mountain air, calm atmosphere create a favorable mood for a good rest, and received positive emotions and newfound peace of mind will give a boost of energy for a long time.
Dear vacationers! On the territory of the Mountain Estate is FORBIDDEN! :
    - the use of their professional audio equipment;
    - the use of fireworks.
    from 22.00 to 9.00 there must be silence
#горноепоместье, #отдыхвпоместье